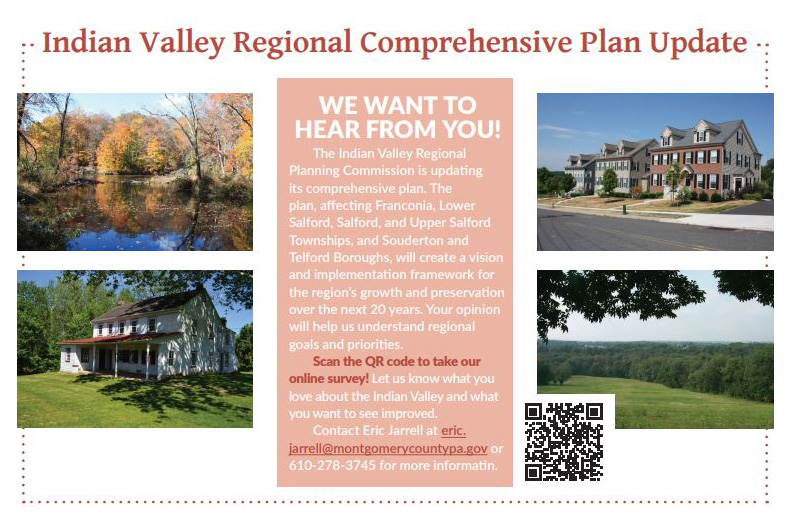 The Indian Valley Regional Planning Commission is updating its comprehensive plan. The plan, affecting Franconia, Lower Salford, Salford, and Upper Salford Township, and Souderton and Telford Boroughs, will create a vision and implementation framework for the region's growth and preservation over the next 20 years. Your opinion will help us underrated regional goals and priorities.
Scan the QR code to take our online survey! Let us know what you love about the Indian Valley and what you want to see improved.
Contact Eric Jarrell at eric.jarrell@montomgery countypa.gov or 610-278-3745 for more information.